Cutting-Edge Waterproof Flooring in Hagerstown, MD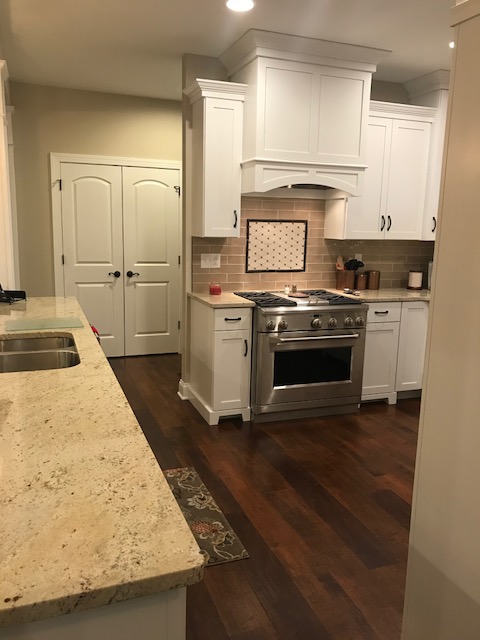 It's impossible to completely avoid spills and other accidents, especially when you have pets or young children. You need flooring that resists stains and stands up to the challenges of daily living. Upgrade your room's protection by visiting Burkholder's Flooring America to see our collection of water-resistant and waterproof flooring in Hagerstown, MD.

When you visit our store to browse our waterproof floors, you will discover an abundance of high-performance materials built with active households in mind. Available in several styles, colors, and textures, you are sure to find a number of suitable choices, including waterproof vinyl flooring, carpet, and luxury vinyl planks.

Discuss your renovation goals with our keen sales and design professionals, and we'll be sure to help you find the perfect choice for your project. Also, our team is proud to offer professional installation to ensure your new selection is laid perfectly into place.
Reasons to Love Our Water-Resistant Surfaces
Keeping your flooring free from water damage can feel like a never-ending battle when you have children and pets. Even the most cautious homeowners are bound to experience accidents from time to time. When they occur, it's comforting to have waterproof flooring in place that's capable of withstanding whatever life throws at it. The water-resistant properties of our carpet, vinyl, and luxury vinyl plank selections help them repel moisture, making them an ideal choice for busy households.

Besides, you will love how fashion-forward these surfaces are. No matter what colors, textures, or patterns you prefer, you're sure to find a floor to love among our collection.

Our water-resistant and waterproof floors are also easy to maintain and known for dispelling strong household odors from smoke, pets, and more. They effortlessly withstand the bumps, scuffs, scrapes, and spills that come with everyday life. Plus, cleaning is a breeze. Learn more about the advantages of waterproof flooring installation by contacting us today.
Trust Our Team for Picture-Perfect Installation
Homeowners need not worry about seeking an additional contractor when they turn to our full-service flooring specialists for installation. When you put your needs in the hands of our skilled staff, you can enjoy a flooring solution laid perfectly into place that continues to stand strong for many years to come. No matter the size and shape of the selected area, you are sure to receive picture-perfect installation.

Contact us for complete information on our waterproof and water-resistant flooring options. We proudly serve homeowners in Hagerstown, Smithsburg, Greencastle, Boonsboro, Waynesboro, Williamsport, and surrounding areas.