Laminate Flooring in Hagerstown, MD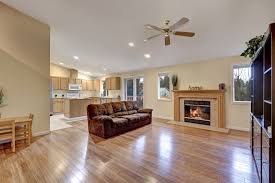 Need a stylish and durable flooring option? Replace your floors with a cost-effective choice from our stunning collections of laminate flooring. Get the aesthetic you want without breaking the bank when you choose from our store's a wide selection of laminate tile flooring and laminate wood flooring options, which are designed to be highly appealing and functional.
When you visit our store, count on our sales associates to help you find an option that matches your style. We take the time to set your expectations for looks, performance, and price and then match you with the perfect option for the right price. In addition, we provide professional laminate flooring installation that protects your investment with long-lasting appeal. For online shoppers, use our 5-star selection system to find the right floor for your needs and then pick it up at our location.
Increase Appeal with Laminate Tile Flooring
Enhance your home's appearance for a great price with laminate tile flooring. Our selection of this flooring suits all tastes, from the classical to the ultra contemporary. Choose from laminate tile flooring styles by Shaw®. Are you unsure of what you want? Our knowledgeable sales associates are ready to help.
Shop our laminate tile floors to find an affordable, easy-to-install, durable option that comes in a number of styles and colors. Add the look of natural stone affordably with laminate tile, which holds up beautifully in active households.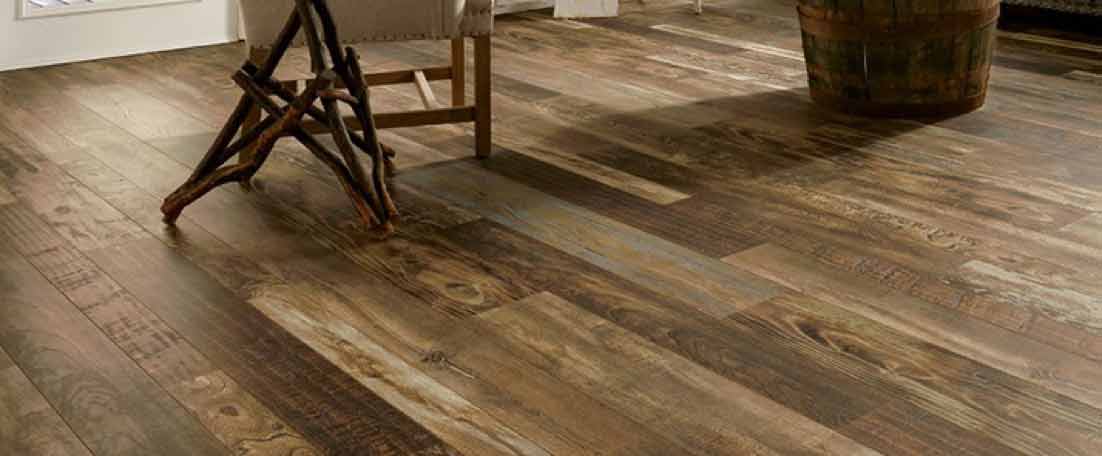 Laminate Wood-Look Flooring Mimics High-End Hardwood
Satisfy your desire for high-end hardwood flooring with a more budget-friendly choice from our collections of laminate wood-look flooring. From the grain to the style to the color, this flooring option enables you to achieve the look you want for any room. Our sales associates provide as much or as little help as you need in finding the style that best complements your home décor.
Made from a composite of wood material that is pressed together tightly at a high temperature, the image of the species of your choice is then placed as the top layer of the laminate. Laminate floors offer the elegance and allure of high-end materials without the cost and on-going maintenance needs. They also resist moisture, scratches, and dents. Simple upkeep is all you need to make sure your laminate floors look great for a long time.
In addition, laminate floors are highly durable, making them the perfect option for high-traffic areas in your home. A protective wear layer adorns each piece to guard against the various agents that wear down your floor. Among other things, these floors are highly resistant to stains, smudges, bacteria, and UV rays.
Professional Laminate Flooring Installation
Protect your investment and assure its longevity with laminate flooring installation from our team of professionals. Our installers have the skills and expertise to take on any challenge during the installation process, enabling us to complete the job effectively and efficiently. Enjoy peace of mind know that your new laminate flooring will be completed on- time and is covered by our industry-best lifetime installation guarantee.

Contact us and see how much you can save on your home improvement project with laminate flooring. Take advantage of our professional installation and rest assured with a lifetime installation warranty. We serve clients in Hagerstown, Smithsburg, Greencastle, Boonsboro, Waynesboro, Williamsport, and surrounding areas.