Kitchen Backsplashes in Hagerstown, MD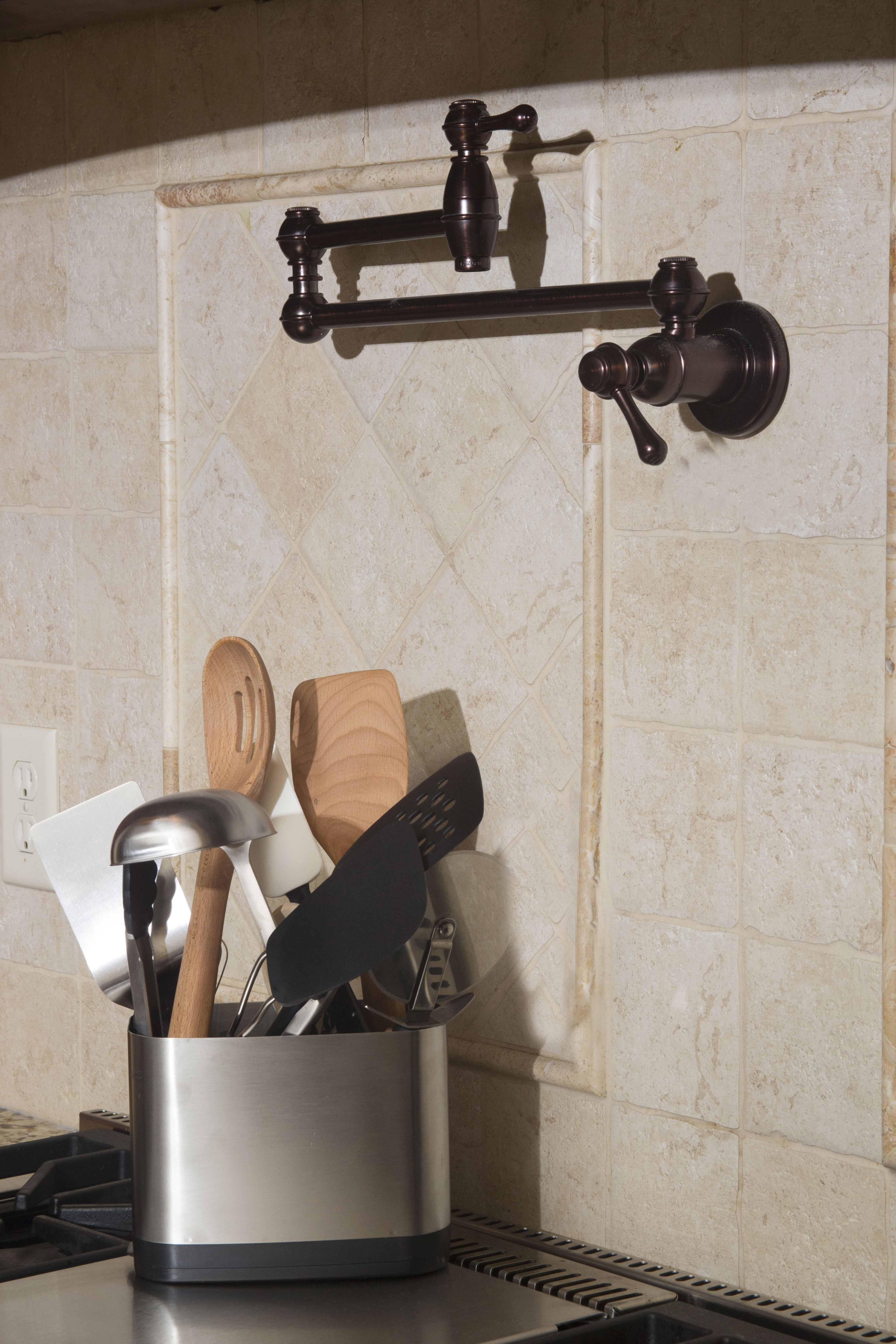 When you want to add a beautiful accent to the existing décor in your home's kitchen, choose our stunning and durable kitchen backsplashes. Made from stone, marble, and other tile, backsplashes make an excellent addition to your kitchen's style and function. They are easy to clean and protect the walls from cooking mess and moisture, while adding a highlight that greatly boosts the style of your kitchen.
No matter what type of tile backsplashes you want for your kitchen, we have the right match to your interior style. From stone backsplashes that can perfectly blend with your granite countertops to durable and beautiful marble backsplashes, you can find exactly what you need at our reputable flooring store. In addition to selling a wide range of kitchen backsplashes, we also perform the backsplash installation services that you require for your home.


Tile Backsplashes to Match Any Kitchen Décor
At our flooring superstore, we are in the business of improving the look, feel, and function of your home. Visit us today and browse through the different examples we have on display in our spacious showroom. You can touch and feel actual setups of our tile backsplashes so you know exactly how they will perform in your home kitchen. Feel free to ask our knowledgeable staff any questions you have about our backsplashes, and plan on scheduling professional backsplash installation services once you have made your purchase.


Stylish & Durable Marble & Stone Backsplashes
The look and feel of stone adds some value and weight to a kitchen. If you are serious about upgrading the appearance of your kitchen, you can never go wrong with a classic stone look. Adding stone backsplashes to your kitchen is one of our specialties, so let our installation crew handle the heavy lifting for you. We work around your busy schedule because we always strive to have as little an impact on your daily routine as possible.
In addition to our stone backsplashes, we also offer beautiful marble ones as well. The timeless beauty of marble can add both value and aesthetics to your kitchen. Whether you want to raise the asking price of your home on the market or you simply want something gorgeous to look at in your kitchen, marble backsplashes are the ideal choice. No matter what type of backsplashes you choose, our backsplash installation team will have them installed efficiently and flawlessly.


Installation Services Done Right Every Time
After looking over the different types of backsplashes, you finally selected the perfect option for your kitchen. But what do you do after you've made your purchase? To ensure your backsplash installation is done right the first time, we recommend having one of our specialists install your kitchen backsplash for you. We'll handle everything from start to finish so you don't have to worry at all. From measuring and cutting to grouting and clean-up, we're positive you'll be happy with how your kitchen will look.

Contact our flooring store for more information about our tile backsplashes. We sell and install kitchen backsplashes for clients in the communities of Hagerstown, Smithsburg, Greencastle, Boonsboro, Williamsport and Waynesboro, and surrounding areas.